The Journey: From Captivity to Freedom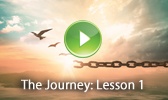 Lesson One– Egypt: Captivity
In this lesson, Patrick explores how the Israelites' captivity in Egypt is similar to our own struggles with sexual and relational brokenness. Like any life-dominating sin, the first step to freedom from unwanted same-sex fantasies or gender confusion is to recognize our sin, and our need for a Savior and a Redeemer.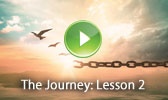 Lesson Two– Egypt: The Rescue
Just as God rescued the Israelites from Egypt, Jesus offers to rescue us from the prison of sin and brokenness. Yet, like the Israelites, we have a choice–will we accept this rescue? Or will we fight against the Rescuer? Jason helps us look at some of the reasons why we may hesitate to embrace the freedom Jesus offers.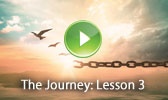 Lesson Three– Wilderness: Complaints and Miracles
Right after the Israelites escaped Egypt, they fell into grumbling and complaining. Yet, God was faithful to provide for their every need. In this teaching, Patrick covers some of the accusations we may have against God, even after we've experienced a taste of freedom, and how gratitude and thankfulness can radically transform our perspective.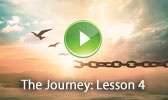 Lesson Four– Wilderness: Instruction and Rebellion
God, in His mercy, gave the wandering Israelites His perfect law and instructions. Even so, they rebelled against Him. Jason uses this lesson to explore where our rebellion might reveal our lack of trust in God's goodness, as well as the Lord's heart for His wayward children.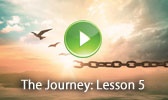 Lesson Five– Wilderness: Blessings and Curses
As the Israelites moved through the wilderness, God gave them a choice: obey Him, and be blessed, or disobey Him, and become cursed. In this lesson, Patrick explores how this biblical principle can still be seen at work in our journey to sexual and relational wholeness in Christ.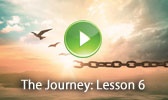 Lesson Six– Wilderness: Fears and Hope
Though the Israelites were hoping in God's promised land, they turned away for fear of the giants living there. Jason challenges us in this teaching to look at where we've feared man more than fearing God and encourages us to place our hopes for transformation (both on earth and in heaven) in Jesus Christ.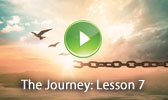 Lesson Seven– Promised Land: Fighting the Battles
After wandering for forty years, the Lord miraculously helped the Israelites defeat Jericho and begin the conquest of the Promised Land. In this lesson, Patrick shows us what we can learn from the Israelites' example and how the Lord can give us victory in our own battles against lust, temptation, bitterness, and brokenness.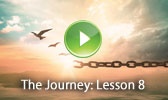 Lesson Eight– Promised Land: Living and Growing in Freedom
Even after they took possession of the Promised Land, the Israelites had to continue fighting, obeying, and pursuing God's will. Jason shares how their failure to safeguard their inheritance serves as a warning for us and how we must continue walking in full surrender toward the freedom and maturity Jesus offers us.