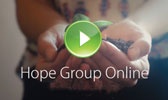 Introduction: Welcome to Hope Group Online
As you start this video series, meet Jason Thompson, Executive Director of Portland Fellowship and one of the teachers of Hope Group Online. Learn our important Core Values as well as how the program functions.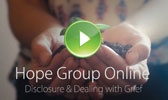 Lesson One: Disclosure and Dealing with Grief
Learning about your loved one's same-sex attraction or gender confusion can be devastating. It is very common for someone to experience a measure of grief after the disclosure. This lesson has Patrick and Jason equip you to walk through the grief process and gives some practical guidance on what steps to take next.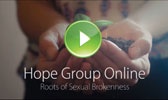 Lesson Two: Roots of Sexual Brokenness
A loved one's disclosure can be followed by confusion, guilt, and a desire to find answers. In this teaching, Jason will help you understand how and why someone may struggle with sexual brokeness and how to respond to the deeper heart issues behind a loved one's actions and decisions.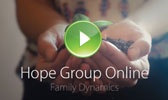 Lesson Three: Family Dynamics
Every family has a measure of dysfunction. Addressing brokenness and the Drama Triangle in your family can be incredibly freeing. Learn more as Patrick explores how family roles and parenting styles play out in real life, and how you can change your responses to work toward a healthier family dynamic.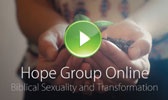 Lesson Four: Biblical Sexuality and Transformation
There has been increasing confusion in the world and even in the Church as to the purpose and design of our sexuality. Jason and Roy explore God's intention for our bodies, our gender, and our sexuality, and celebrate how Jesus offers the hope of transformation to those struggling with sexual brokenness.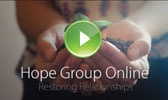 Lesson Five: Restoring Relationships
The Lord instructs us to forgive others as we have been forgiven. Join KathyGrace as she examines biblical forgiveness and what it looks like to work towards reconciliation with our loved ones, as we relinquish our hopes and dreams to Jesus.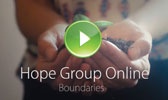 Lesson Six: Healthy Boundaries
Healthy boundaries are an essential part of wholeness. Here, Chandler clarifies the nature and purpose of boundaries, what God says about them, and how to establish and protect healthy boundaries with our loved ones.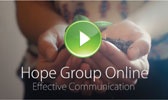 Lesson Seven: Effective Communication
As we relate with our loved ones, we may unintentionally offend them by the way we listen (or don't listen). Jason shares in this lesson about the practice of intentional listening, and how we can show empathy and respect to our loved ones. He also includes tools to help us grow in effective questions and healthy confrontation.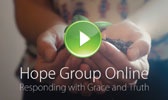 Lesson Eight: Responding with Grace and Truth
"How do I respond to my gay or transgender loved one?" While there's no one-size-fits-all response to this question, there are important things to consider, clarify, and contemplate before you construct your response. In this lesson, Patrick offers a framework for you to examine your personal situation and how God is calling you to respond to your loved one.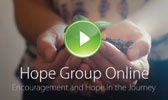 Conclusion: Encouragement and Hope in the Journey
As this series wraps up, hear practical encouragement from Patrick and biblical inspiration from some parents who've walked this road with their own children. Jason concludes the program by offering some final reflections on biblical hope in Christ.